ENERVEX provides a full line of listed, fully integrated commercial venting and mechanical draft control systems for a truly one-stop design from boiler outlet to chimney termination.
ENERVEX products are economical, environmentally sustainable, aesthetically pleasing, reliable, and up to code for commercial projects around the globe. All products are manufactured by one manufacturer, which means our systems will work together seamlessly. With Enervex, you have no more guesswork in the design process and the flexibility to add what you need, when you need it.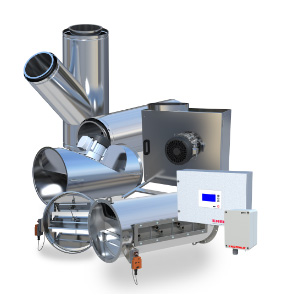 Need assistance on a product?
Our Team is standing by. Fill out a form to get started today!