Chemical piston pumps standard for most applications of chemical feed for boiler systems, wastewater treatment, biocide injection, and the pulp & paper industry. 

Chemical Diaphragm Pumps: Commonly used to inject acids or similar aggressive chemicals as used for cooling towers. The wet end of the pump is separated from the drive end by a hydraulic oil actuated diaphragm.

Chemical Tanks & Tank Accessories: For the mixing and storage of chemicals for supply to the injection pump. 

Chemical Shot Feeders & By-Pass Feeders: A simple way to meter or slug feed chemicals into a closed loop system. 

Replacement & Repair Parts: For field maintenance, repairs, or modification. Miscellaneous equipment pump accessories and related equipment to round out a complete installation. 

Test equipment and specialty chemical feed systems.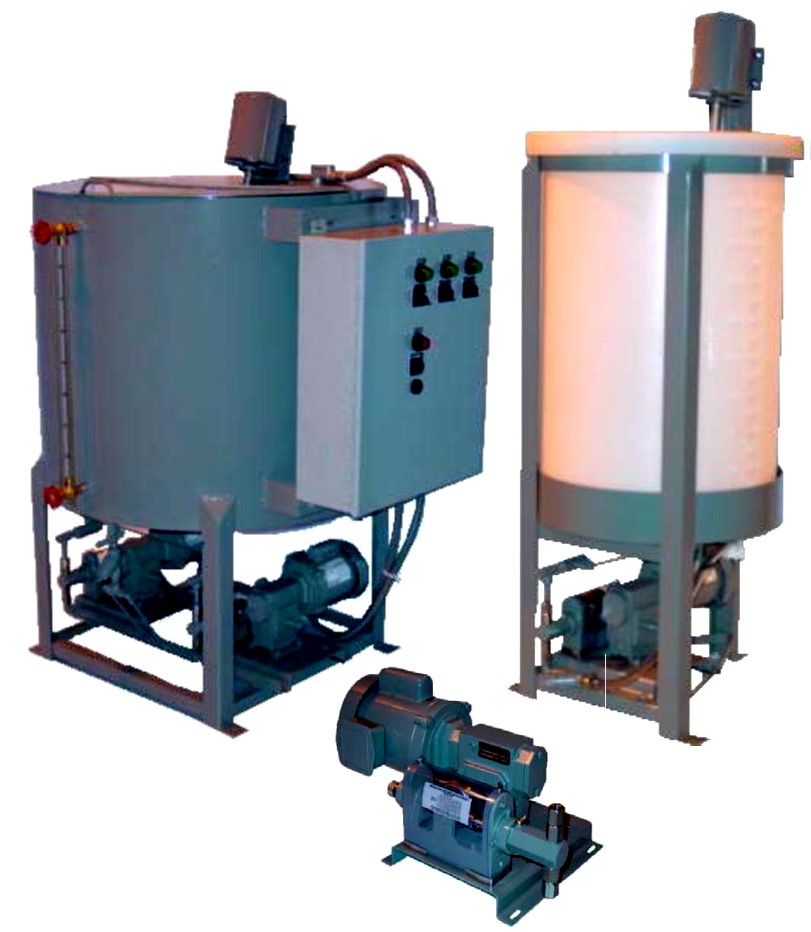 Need assistance on a product?
Our Team is standing by. Fill out a form to get started today!