For over 20 years, AMPCO has been a leading manufacturer of quality, multi-use, pressure stack chimney exhaust systems. AMPCO product installations and applications include boilers, generators, commercial kitchen grease duct, laboratory fume hoods and coffee roasters. All AMPCO products are UL tested and listed to the most stringent safety standards, ensuring you the finest product available.
Stainless steel inner wall construction for superior strength over traditional materials used. Outer wall options of stainless or paintable aluminized steel

Insulation options include 1" air or up to 4" of dense fiber blanket for stringent skin temperature requirements

Safety tested and listed to multiple UL standards, signifying compliance with U.S. and Canadian codes (UL 103HT, 641, 2561; ULC C959) 

5" to 48" diameters (ID) to fit the wide range of commercial applications and customer specifications

1400 °F maximum temperature rating with low clearance to combustibles (ref. installation instructions)

Array of components and accessories designed to make a complete installation simple and quick

Backed by AMPCO's industry-leading commercial/industrial warranty
Venting/Exhaust Applications
Commercial – Industrial – Marine
Boilers

Generators/Engines/Turbines

CHP (Co-generation)

Coffee Roasters

Dryers

Water Heaters

Furnaces

Laboratory Fume Hoods
Used in schools and government facilities, office buildings, hotels, hospitals, restaurants, multi-story tenant spaces, data centers, retail space, factories, warehouses.
AMERI-VENT B-VENT
The Type B designation is assigned to gas venting systems that meet the safety
requirements of Underwriters Laboratories, Inc. The AmeriVent all-metal, double-wall
gas vent is listed as Type B by UL and is approved for residential and commercial
applications such as Category 1 water heaters, boilers, furnaces, space heaters, or wall
heaters. UL-approved Type B gas vent products form a continuous passageway from an
approved gas appliance to the termination of the vent above the roof of the structure.
HEATFAB
Saf-T Vent and Saf-T vent CI Plus are single and double-wall vent options manufactured out of AL29-4C designed for optimal corrosion resistance. These are used with the fuel-efficient condensing boilers.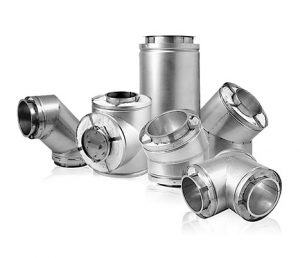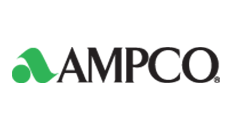 Need assistance on a product?
Our Team is standing by. Fill out a form to get started today!