LMV burner management systems from Siemens are designed for the control of complex combustion processes reaching from basic to special applications.
These burner management systems perform all supervisory functions for forced draft burners of medium to high capacity in single or dual-fuel operation. Using communication interfaces, they offer convenient diagnostics, parameter settings and integration into process control.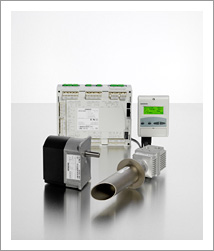 Need assistance on a product?
Our Team is standing by. Fill out a form to get started today!